Project M's APEX Exclusion and New Release in the Smash Bros. Update, Nintendo Direct confirms Majora's Mask 3DS, and the quality control on holiday video game releases are discussed. Also, the impending and expensive Nintendo Day, video game award season is upon us, Smash Bros. on TI-83 calculators is our Hilarity of the Weak and much more! How will be able to handle Super Smash Bros. for Wii U and Pokémon Omega Ruby/Alpha Sapphire in the same day? Youko, Solharath, and Eevee break down the latest news from the gaming world!
Easter Egg: A Disclosure in "Game Journalism"
GO NOMINATE GAMES for our SMYN Game of the Year Awards for 2014!

Episode 172: Putting the M in Mask
[ 1:30:29 ]
Play Now
|
Play in Popup
|
Download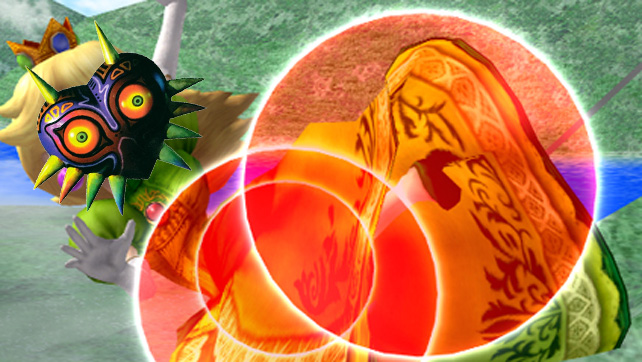 -OUTLINE-
HEADLINES
Headline 1: Smash Bros. Update – Woolly World and other stages
Project M not included in APEX 2015
Project M 3.5 released
Headline 2: Nintendo Direct brings Majora's Mask 3D, more
Headline 3: Games are being released as incomplete this holiday
Hilarity of the weak: Smash Bros. on a TI-83 graphing calculator
STORY POOL
The Game Awards announced for December 5
Star Wars: Episode VII – The Force Awakens
Attack on Titan and Marvel crossing over
Nintendo Day approaches on November 21st
OUT RECENTLY
Call of Duty: Advanced Warfare, The Binding of Isaac: Rebirth, Assassin's Creed: Unity, Assassin's Creed: Rogue, Halo: The Master Chief Collection, Sonic Boom: Rise of Lyric, Sonic Boom: Shattered Crystal, Lego Batman 3: Beyond Gotham, Tales of Hearts R, Five Nights at Freddy's 2, World of Warcraft: Warlords of Draenor
WUT R U PLAYN?
Solharath: Project M, Sonic Boom: Shattered Crystal, Hyrule Warriors
Eevee: The Legend of Zelda: A Link Between Worlds, The Legend of Zelda: The Wind Waker HD, The Binding of Isaac: Rebirth, World of Warcraft: Warlords of Draenor
Youko: Kirby Triple Deluxe, The Legend of Zelda: The Wind Waker HD, The Binding of Isaac: Rebirth, Assassin's Creed: Unity, Assassin's Creed: Rogue
YOUTUBE VIDEO RECOMMENDATIONS
Solharath: Project M 3.5 Theme Song
Eevee: PeanutButterGamer – Tomodachi Life
Youko: Conan O'Brien's Clueless Gamer: Advanced Warfare