As the school year winds down (for those in college, at least – high school SMYNjas, you'll get there!), this summer break means a great deal to me. My course work for grad school is complete and I will soon determine a topic for my documentary thesis, which will lead me on the track to graduation in December. More importantly for the members of the SMYN community, however, this is the first full summer of the SMYN Network. As we know from years past, when SMYNjas have free time during the summer, they can accomplish some great things.
We continue to strive for improvements to our website, especially for a network that still does not make any money. Our front page is currently in the works of a facelift and we will be announcing a newer, more critical aspect to the SMYN Network experience soon. While I am excited to discuss that with those of you who do not already know about it, that is not what I am writing about today. In fact, I still can't believe this worked out as well as it did.
Sure, we continue to have podcast streams every couple weeks or so, but that's all about the audio, so the video portion is basic. We even have had streams of games in the past, but we would seem to keep running into problems. Frame rate issues, complex setups, issues with picture-in-picture, low video quality – it never seemed to work out just right. Fortunately, when you work a full-time corporate job outside of web-based projects, you have the budget to purchase devices and services that cater to your wants.
SMYNjas, I present to you all a first look at the future of our 720p HD, professional streams!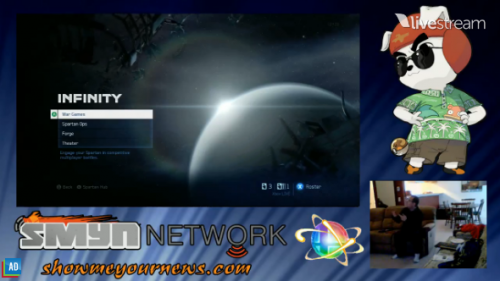 Livestream video replay of our final test
Now, this is just a starting point. Things can always be tweaked and improved. For now, we expect to continue broadcasting on our Livestream account because of chat flexibility, but TwitchTV is an available option, should that fail us. Still, this is a solution that fixes all of the aforementioned problems, with high quality video that doesn't drop frames in a clean picture-in-picture design. For those wishing to emulate this, it's amazing what a Hauppauge HD PVR 2 and an XSplit license can do. That said, we expect to have many gaming streams this summer and beyond, including the biggest anniversary event in July that we have ever planned! Stay tuned for details.
Anyway, from gaming streams to site/network improvements, we're already starting to think about how we can make the most of our summer. Here at the SMYN Network though, we take the contributions of our fans very seriously. So, as the weather starts to get warmer, we have a question for you…
How will you contribute to the SMYNja community this summer?