The official anniversary of SMYN falls on July 8th every year. On that date in 2007, we released our first episode. That means we have had 8 YEARS OF SMYN! Incredible!
Does anyone remember last year's #7YearsofSMYN stream? Where we broadcasted shenanigans over the course of a few days? Good. Because another year is upon us and we're planning the event once again!
And this year, it's going to be more of a family event than ever before.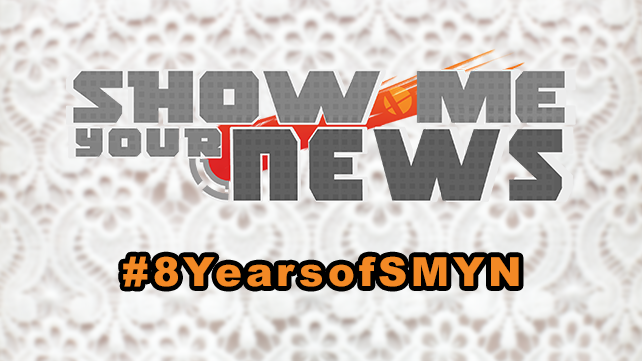 If you have been following the activities around our network, you may know that Rachel and I got engaged in March. Within the next week or two, she will officially immigrate to the United States as my fiancée. According to the legal process, we must be married within 90 days of her arrival. But in order for her to become a permanent resident sooner, this year's SMYN anniversary celebration is going to be very special.
I am happy to announce that the SMYN Network will be holding a series of livestreams from July 23-26, which is the weekend when we will have the first wedding between two members of the SMYN community during the podcast's run. It just so happens that I am the groom!
More SMYNjas are currently planned to attend than ever before. Games will be played. Debauchery will be had. It's honestly going to be the most important weekend of my life and I would love for you all to be involved as much as possible.
That said: Which games or activities would you like to see livestreamed over the course of this celebration? Are there any that you'd like to see repeated from previous years? We will take your suggestions and we hope to set up an official schedule soon, though one is already deeply in the works. Here's the plan so far…
Thursday, July 23: Evening of debauchery with Peter & Rachel's bachelor(ette) party
Friday, July 24: Annual all-day stream, featuring P.T. as its conclusion
Saturday, July 25: WEDDING (livestream plans TBD), followed by more game streams
Sunday, July 26: Board/card games, unusual activities, and the SMASH BROS. GAUNTLET
For past reference, here was LAST YEAR'S streamed schedule.
All current and future livestreams take place at our Twitch.TV account, so be sure to subscribe to that channel for updates!