As you may know by now, a new Nintendo Direct is upon us – February 13th at 5 PM ET. Conveniently, we also have a new episode of Show Me Your News! to record! Before we get to the details of that, though, I thought I'd write down five BIG BOSS PREDICTIONS for tomorrow's presentation. Additionally, I've added an extra aspect to each core prediction that is rather out-there as a KIEFER PREDICTION. If you are unfamiliar with this prediction method, this should help illuminate things. Now, as we know with Nintendo, none of these are guaranteed to happen, but I've placed them in an order of "Most to Least Likely to Happen."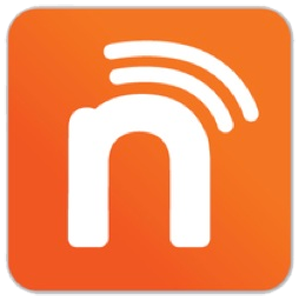 BIG BOSS: DIDDY KONG REVEALED FOR SUPER SMASH BROS.
This almost feels like a given, doesn't it? Sakurai may tip his hand early on this one, but tomorrow is the Japanese release date for Donkey Kong Country: Tropical Freeze. Given the recent trends with Smash veterans and Japanese game release dates, most Smash fans consider this to be a foregone conclusion. In fact, a Smash reveal that isn't Diddy Kong would likely be the most surprising part of the entire Direct.
KIEFER: DIDDY WILL BE A DUO CHARACTER WITH DIXIE, AKIN TO THE ICE CLIMBERS
This idea has been floating out there in character roster "leaks." Not to give those lists any credit, but there is some credence to the idea, even if it's a little bit bizarre. If any characters need to be cut from Brawl, a good argument could be made for Ice Climbers, especially if a new Diddy/Dixie combo reflected the popular Donkey Kong Country 2 play style. We know that Sakurai wanted to try more characters like this in Brawl, with Plusle/Minun's existence among the "Forbidden Seven." Plus, Dixie's existence in Tropical Freeze helps her case for this to happen, even if the chances are slim.
BIG BOSS: MARIO KART 8 WILL GET A RELEASE DATE
This game has to be the star of the show. It has to be. We know that the game is coming out in May. Come on, Nintendo. It's time.
KIEFER: MARIO KART 8'S NORTH AMERICAN RELEASE DATE WILL BE MAY 11, 2014
Following Nintendo's trend of releasing games in the U.S. on a Sunday, what better message is there than "Spend Mother's Day with your mom by racing her around the track"?
BIG BOSS: DESPITE HEARING ABOUT IT FROM THE INVESTOR MEETING, THERE WILL BE NO WORD ABOUT NINTENDO DS VIRTUAL CONSOLE ON WII U
Even though they dangled that nugget out there to appease shareholders, it wouldn't be surprising if Nintendo did not have the specifics nailed down on this yet. Licensing, game lineups, software roll-outs – there's a lot to do to get this DS emulation ready for public use and there is little confidence in Nintendo's Virtual Console abilities at this moment.
KIEFER: INSTEAD, WE WILL GET THE FIRST DETAILS/GAMES ABOUT GAME BOY ADVANCE VIRTURAL CONSOLE ON 3DS
I mean, seriously, how long has it been since 3DS Ambassadors have been able to play Game Boy Advance games on their 3DS? It's inexcusable not to have a public plan in place for this by now!
BIG BOSS: WE WILL HEAR MORE DETAILS ABOUT YARN YOSHI
Oh yeah, remember this game? It has been more than a year since we have heard anything about the next game from Good-Feel, the developers on 2010's Kirby's Epic Yarn. With Yoshi's New Island only a month away for 3DS, it would make sense for Iwata or Reggie to say "And speaking of Yoshi…"
KIEFER: THE GAME WILL BE RELEASED IN JUNE, IN WHAT WILL BE DUBBED "THE YEAR OF YOSHI"
Assuming we hear more about Yarn Yoshi, considering the Nintendo Direct will feature titles through the end of spring, the first part of this prediction would make some sense. Though, considering what happened in the last "Year of (insert character here)," maybe they shouldn't go through with the second part…
BIG BOSS: A BRAND-NEW WII U GAME FEATURING A FAMILIAR NINTENDO CHARACTER WILL BE ANNOUNCED
This prediction exists mostly because Nintendo desperately needs Wii U software with familiar faces. Good games are the only thing that can save the Wii U now. Nintendo turned around the 3DS with this formula, but it needs to start as soon as possible with the Wii U. On the other hand…
KIEFER: THIS GAME WILL BE ONLY AVAILABLE ON THE ESHOP
Unfortunately, what the Wii U really needs is game presence in retail stores. Those who already own the Wii U are familiar with the eShop, but that doesn't help build new customers and growing sales numbers. As we've seen before, it seems to be easy for Nintendo to announce an eShop game like this for release within the month – Dr. Luigi, anyone? As much as I'd like to predict absurd something like "this will be a Star Fox game," I'm being more of a realist with this least-likely prediction.
What are your Nintendo Direct predictions, both Big Boss and Kiefer? Let us know in the comments below!
Anyway, about that SMYN episode…
SMYN: Episode 153
Thursday, February 13th
6 PM Eastern
Guests: CyberLink420 and GameBuddy
It's going to be a jam-packed show, filled with Nintendo Direct discussion shortly after it airs. Plus, with these two Sonic F co-creators, you know you're going to want to hear their thoughts on the Sonic Boom animated series/video game reveal…
As always, the episode will be streamed LIVE on our Twitch.TV account.
SANIC HYPE!